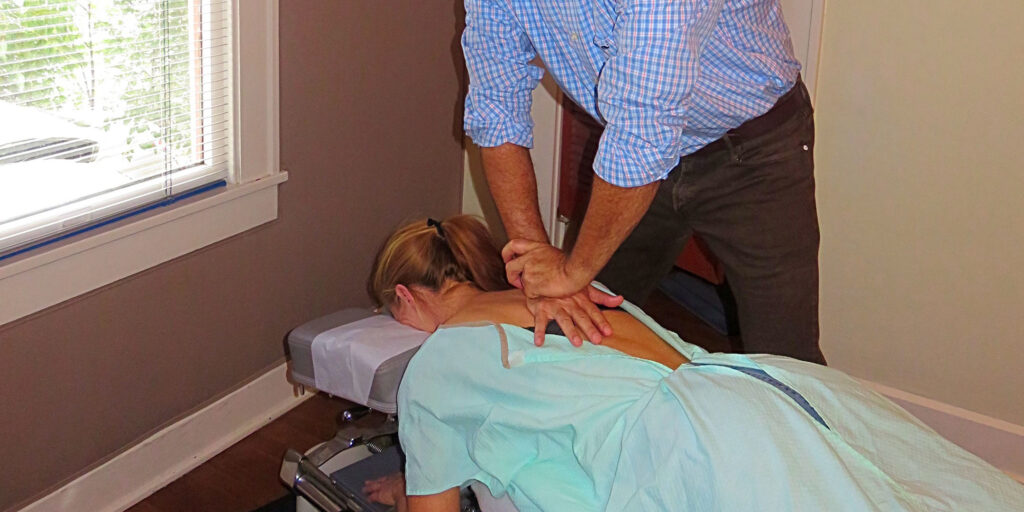 The Gonstead System
Gonstead Doctors are trained exclusively in the Gonstead system. There is a clinical logic to every decision that is made for each and every patient.
You will receive the best care through the use of the Gonstead Technique, the Gold Standard in the profession for full spinal care, to analyze the spine and to remove subluxations (nerve interference). The Gonstead System gives rise to a specific, definitive approach, to every segment of the spinal column. The detailed analysis includes instrumentation, digital palpation, motion palpation, visualization, x-ray followed by adjusting the articulations of the spine by hand only! It is an engineer's approach to the spine. Why treat the symptoms when you can address the problem?
Our Location
3006 Bee Caves Rd
Building A, Suite 300
Austin, Texas 78746
(512) 542-9031
Success Stories
Dr. Richard is THE BEST! He's very friendly and thorough and always listens. He always has good advice and gives you the perfect adjustments you never knew you needed.
Dr. Richard is my chiropractor since at least 2010. I cannot say enough good things about my experience and results over the years. When my lower back would get out of whack Dr. Richard helped me with faster recovery every time.
I am so thankful that I gave Dr. Richard a chance to prove that Chiropractic does work. For anyone who is a nonbeliever like I was at the beginning, please give him a try and see how Dr. Richard can give you your life back.
Dr. Richard is excellent. Very well-run office and great chiro outcomes. I did a few laser treatments when my injury had a lot of inflammation and pain, it really accelerated my recovery.
Dr. Richard took the time on my first visit to really study and analyze my issues. After a few questions, he took two X-rays and then walked me through what he saw. It was the best explanation of my back and hip issues… ever
Great experience! Very thorough! My car accident put my spine out of wack. Dr Richard took xrays and explained where the places in my spine needed to be tweeked. First visit put me at a good starting point of healing.
Dr. Richard is a master at his chiropractic specialty. I would not hesitate to recommend his clinic to anyone. I've had various problems over the past decades and Dr. Richard resolved every issue after a thorough investigation. He's like a medical detective. From my first visit I could tell his training in the Gonstead methodology was very special. It made total sense and the Dr. is masterful in applying it. On a side note, during the pandemic he never shut down while taking every precaution to keep his clients safe. The office was remodeled during Covid and it is beautiful now. And soothing. I'm very grateful to have found Dr. Richard. He is a wonder. (My wife and daughter also go here and have always found relief. )
*We must include that the results of our services are unique to each individual.
Contact Us
Inquire about an appointment, ask a question, or leave a message. Dr Richard, DC  will get back to you soon!
Monday – 7:30am – 3:00pm
Tuesday – Closed
Wednesday – 7:30am – 3:00pm
Thursday – 10:00am – 4:00pm
Friday – 7:30am – 2:00pm
Saturday – Closed
Sunday – Closed