Regenerative Cellular Therapy
Unlock Your Body's Natural Healing Potential
At Gonstead Chiropractic and Wellness ATX, we believe in the incredible power of your body's innate ability to heal and regenerate itself. Our integrative medical facility features cutting-edge regenerative cellular therapy to harness this natural process to address a wide range of health concerns, from joint pain to hair loss and aesthetics.
How Regenerative Cellular Therapy Works
Our regenerative cellular therapy technique involves sourcing healthy cells from either bone marrow, ethically obtained umbilical cord tissue, or your very own plasma cells (PRP). These potent cells are then precisely injected into the areas of your body that require healing or regeneration. Research has shown that this process accelerates recovery and may even reduce the need for invasive surgeries.
These rejuvenating cells swiftly multiply and trigger nearby structural cells, such as muscle, bone, and cartilage, to follow suit. This synergy promotes natural healing and restoration within your body.
Conditions Treated with Regenerative Cellular Therapy
The potential applications of regenerative cellular therapy are still being explored, but early research has shown promising results in addressing conditions such as neurodegenerative diseases, injuries, and physical degeneration. Studies are underway to understand how this therapy can revitalize damaged tissue and restore organ function.
To date, regenerative cellular therapy has demonstrated effectiveness in treating:
Arthritis

Torn muscles, tendons, and ligaments

Damaged cartilage

Overuse injuries

Degenerative conditions
In addition to these conditions, the experienced medical team at Gonstead Chiropractic and Wellness ATX also offers regenerative cellular therapy for non-surgical facelifts and hair loss treatment. We're committed to empowering your body to heal itself, rather than merely managing its symptoms with drugs or surgery.
Experience Regenerative Cellular Therapy in Austin
At Gonstead Chiropractic and Wellness ATX our dedicated medical professionals work collaboratively to ensure that your regenerative cellular therapy experience is as painless and effective as possible. Before commencing treatment, a comprehensive evaluation will determine if this therapy is suitable for your specific needs.
For those who qualify, we meticulously collect healthy cells from the most appropriate source, culture them in our state-of-the-art lab, and then administer them to the treatment site. While some patients may experience temporary discomfort or swelling, the majority do not encounter any adverse side effects.
On average, most patients begin to experience positive results within approximately six weeks, with some noticing improvements even sooner. Our ongoing monitoring over several months ensures that you achieve the best possible outcome in your journey towards natural healing and regeneration.
Unlock Your Body's Potential for Healing with Regenerative Cellular Therapy at Gonstead Chiropractic and Wellness ATX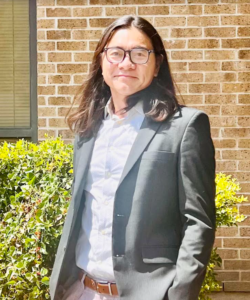 Our Regenerative Medicine and Vitamin IV Departments are managed by Medical Director, Dr. Paul Le, M.D. Dr. Le is dual Board Certified in Anesthesiology and Pain Medicine. He received his Doctorate from The University of Texas Southwestern Medical Center. He went on to complete his Anesthesiology training and fellowship training in Pain Management at Rush University Medical Center in Chicago. He has spent the last 14 years in Austin helping patients with chronic pain improve their function and quality of life. Dr. Le has a holistic approach to patient care. He stays active between his daily yoga practice and spending time with his dog Oliver.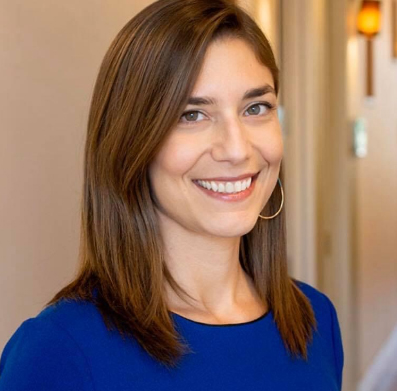 Sarah Stiriss is a board-certified Family Nurse Practitioner. After graduating from Middle Tennessee State University, she received her Master of Science in Nursing from Vanderbilt University. Sarah obtained specialized training as a surgical first assist. With over 12 years of experience, she has assisted in over 1,000 robotic and abdominal surgeries. Sarah joined Gonstead Chiropractic & Wellness, ATX in 2023. Sarah brings her unique skills and love for patient care to provide restorative and regenerative procedures to her patients at Gonstead Chiropractic & Wellness, ATX. Outside of work, she enjoys yoga, travel, gardening, sports, and anything outdoors.
Contact Us
Inquire about an appointment, ask a question, or leave a message. Dr Richard, DC  will get back to you soon!
Monday – 7:30am – 3:00pm
Tuesday – Closed
Wednesday – 7:30am – 3:00pm
Thursday – 10:00am – 4:00pm
Friday – 7:30am – 2:00pm
Saturday – Closed
Sunday – Closed